Press Release
WILKIN MARKETING BEGINS TRADING ON NASDAQ FIRST NORTH STOCKHOLM
United States , August 1, 2016 – Wilkin Marketing, a full-service marketing firm, announced that it has begun trading on Nasdaq First North Stockholm.
Wilkin Marketing will join The Marketing Group, a true 360 digital company, as part of the unique Agglomeration approach.
The Agglomeration model was designed in response to the changing market climate with a single minded purpose – to build a global marketing company that offers smart, profitable businesses access to new markets, new sectors and a network of senior marketing talent whilst retaining full control of their individual companies.
"We are pleased to announce this strategic partnership with The Marketing Group. Amidst the challenging climate in the marketing sector, this partnership will provide us the scale and liquidity to operate more effectively and cost efficiently. The agglomeration model is also a match made in heaven as it allows us to retain our independence while giving us the opportunity to benefit from the advantages of being part of a global digital company." Rusty Donohoo
Following this partnership, Wilkin Marketing will enjoy the synergies of the combined entity. Wilkin Marketing will join the existing groups – Black Marketing, One9Ninety, Nice&Polite, Creative Insurgence, Lead Generation Company and Rainmakers.
"It's an exciting time for us at Wilkin Marketing as this partnership marks our next phase of growth. We remain committed to providing the best service to our clients and look forward to flourish further as a listed entity." Added Rusty Donohoo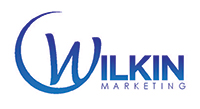 Wilkin Marketing will conduct business as usual and there will be no change in the group structure as a result of this partnership.
For more information, please contact
Rusty Donohoo, President
Phone: 859-817-0116 
Email: info@wilkinmarketing.com
The Marketing Group
Hannah Middleton, Director and Communications Director
Phone: +65 8193 7625
E-mail: hannah.middleton@marketinggroupplc.com
The Marketing Group in brief
The Marketing Group plc was incorporated in May 2015 with the purpose of gathering successful marketing businesses under one roof. During the first half of 2016, The Marketing Group acquired 9 companies with specialist skills and geographical reach. The Company comprises a series of independent marketing teams, each with specific expertise and innovative services. The consolidated group supports the subsidiaries with management and coordinating activities as well as a common operating platform. For more information, please visit the Company's website www.marketinggroupplc.com. The Company's share is listed on Nasdaq First North Stockholm from 8 June 2016 and Mangold Fondkommission AB, +46 8-5030 15 50, is the Company's Certified Adviser and liquidity provider.